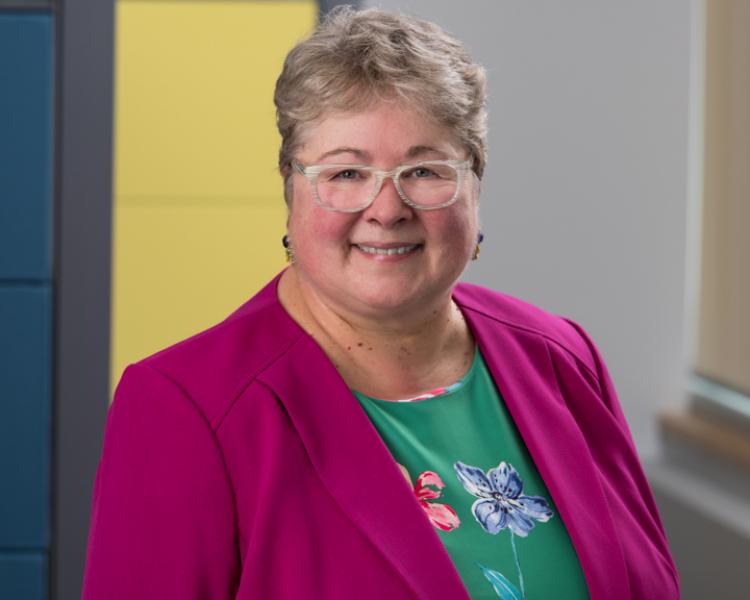 Sue Smith, Chief Executive Officer and Registrar
Sue Smith, RN, BN, MAOL, has been a nurse for over three decades and has earned a wealth of experience throughout her career that has enabled her to genuinely understand the complexities of the healthcare system. Her endeavours have led her to greatly appreciate the challenges and the opportunities facing the nursing profession and the significant role health regulators play in public protection.
No stranger to the provincial, national and international scene and always as a proud nurse, Sue is a visionary leader that leads the organization in its mandate to serve and protect the public and preserve the integrity of the nursing profession in Nova Scotia. Sue played a vital leadership role in the journey to create one nursing regulator in Nova Scotia and was the Transition Executive Director and Registrar of the College of Licensed Practical Nurses of Nova Scotia and the CEO and Registrar for the College of Registered Nurses of Nova Scotia before her current role as CEO and Registrar.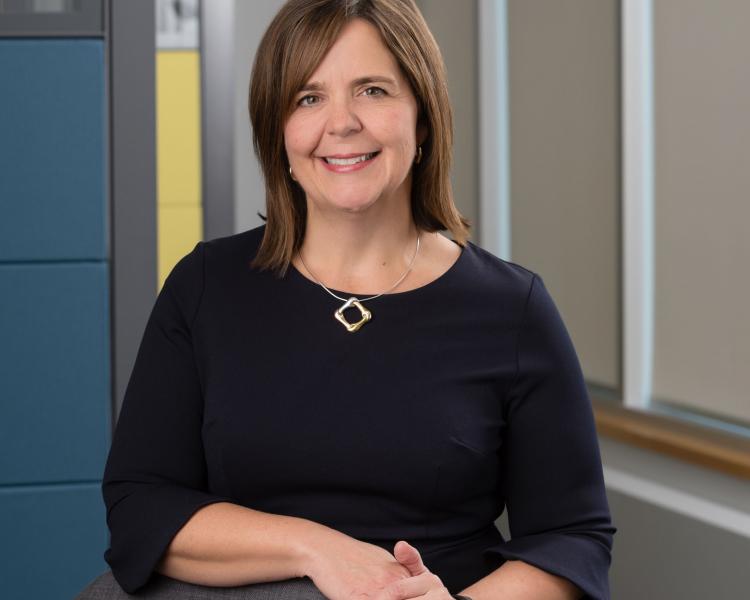 Caroline Wolfe Stewart, Senior Director, Strategy & Operations
Caroline Wolfe Stewart, RD, BSc., MBA, is a progressive senior executive with over 20 years of experience working in the health care industry. As a registered dietitian and self-regulated professional, Caroline has worked in operational roles in acute and continuing care and has seen firsthand the positive results that come from working collaboratively in the interest of client care. As an experienced strategic leader, she has led organizations and teams through growth and transformational change using collaborative and strategic planning strategies focused on improving health outcomes. 
Caroline's role includes planning and executing the operations of the organization; leading the business strategy development and organizational initiatives; executing an evidence-based project management approach across the organization; and managing the communications and stakeholder relations.  
Areas of responsibilities: 
Finance
Procurement
Communications
Human Resources
Project Management
Information Technology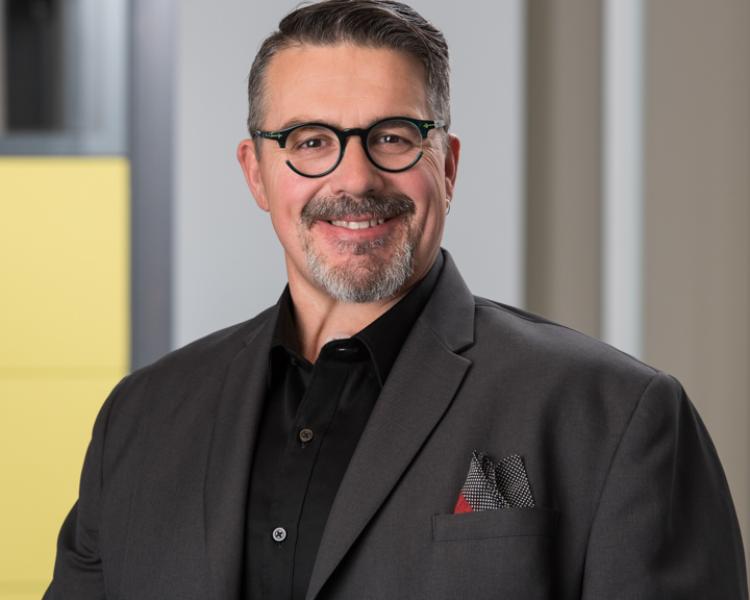 Douglas Bungay,

Senior Director, Legislative Services and Deputy Registrar
Doug began his 33-year nursing career first as a licensed practical nurse and then as a registered nurse. Having practiced as both an LPN and RN, Doug brings a valued perspective to both scopes of practice. Throughout his career, Doug has practiced as a front-line nurse, a practice leader, in administration and finally in nursing regulation and brings with him a keen understanding of the health system in Nova Scotia and Canada. As Senior Director of Legislative Services and Deputy Registrar, Doug plays a critical role in shaping and achieving the vision and goals of the newly created Nova Scotia College of Nursing. He is the principal leader of legislative operations and a key member of the NSCN executive leadership team.
Areas of Responsibility: 
Registration Services
Education Program Approval
Professional Conduct
Standards & Guidance and Customer Experience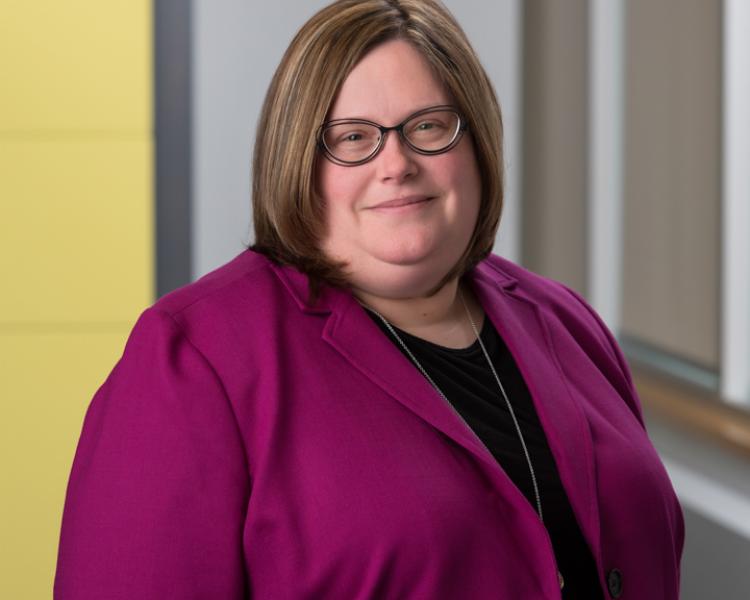 Heather Totton, Senior Director, Governance and General Counsel
Heather Totton, MSHA/LLB, RN has been a nurse for 25 years and graduated with her law degree from Dalhousie University in 2002. She has worked in a variety of positions gaining 15 years experience in the field of self-regulation, both at a provincial and national level. Heather was a member of the team that supported the creation of one nursing regulator in Nova Scotia, and used her strategic thinking to develop the basis for a new regulator that could continue to grow and evolve to best serve the public interest. A champion of accountability in self-regulation, Heather strives to seek new and improved ways to transparently demonstrate NSCN's commitment to working collaboratively with other health care partners to ensure that nurses are able to deliver safe, competent and ethical nursing care to Nova Scotians. 
Areas of responsibility: 
Governance
Regulatory Compliance
Risk Management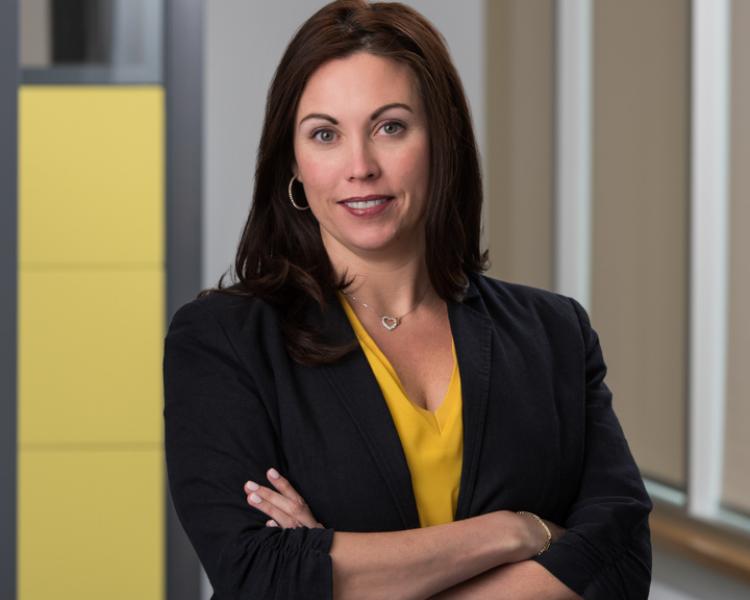 Darlene Mott, Director of Professional Conduct Services
Darlene Mott, RN, MN received her BScN degree from the St. Francis Xavier University in 1998 and went on to complete a MN from Dalhousie University in 2006. Darlene joined the College of Registered Nurses of Nova Scotia (CRNNS) as a Professional Conduct Consultant in 2013. She has practised nursing in many capacities in Nepal, British Columbia, Saudi Arabia and Nova Scotia and brings experience from her varied career to support a fair and respectful professional conduct process for all involved. Darlene believes in using data to make informed decisions and that regulatory bodies measure and report performance in order to demonstrate effectiveness and relevance.
Areas of responsibility: 
Complaints
Investigations
Fitness to Practice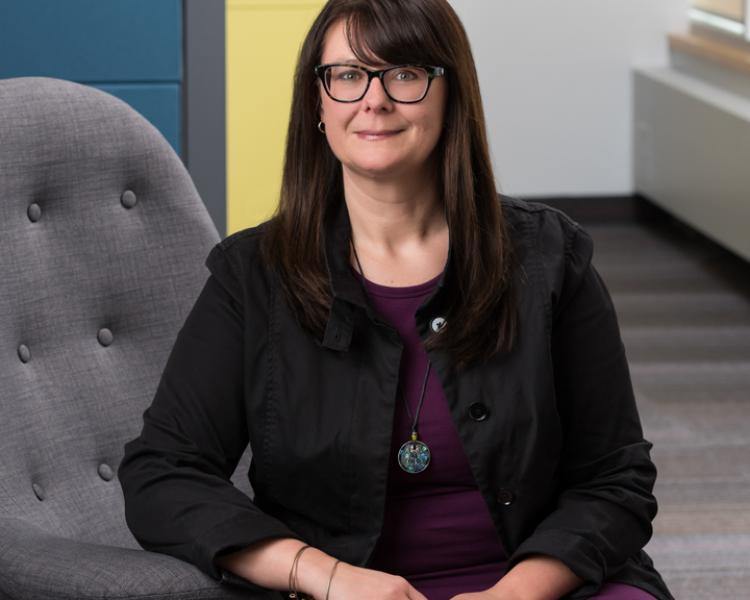 Jennifer Best, Interim Director, Standards and Guidance & Customer Experience
Areas of Responsibility: 
Nursing standards, practice guidance and advice
Quality Monitoring Program 
Customer Experience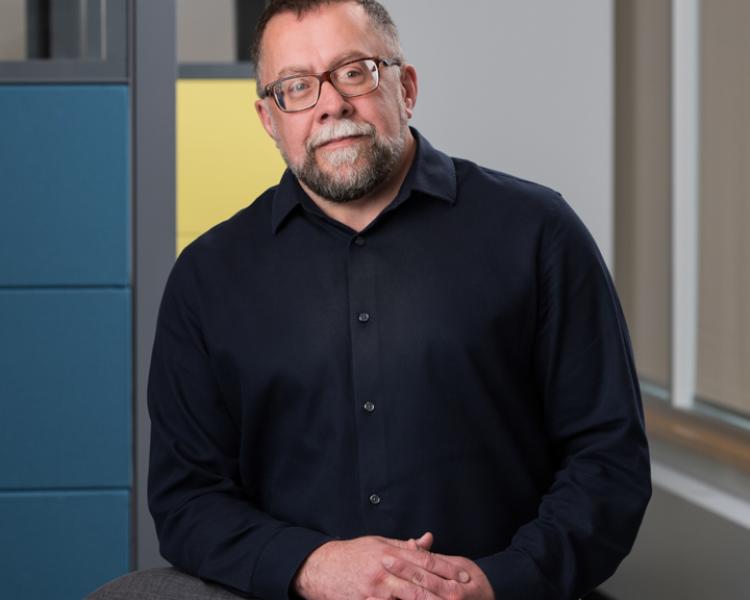 Trent MacIsaac, Director, Registration Services and Education Approval
Trent MacIsaac, RN/MN, has been a nurse for 29 years. In 1990 he received his Diploma in Nursing from St. Martha's School of Nursing and later went on to complete a BScN from Saint Francis Xavier University in 2002 and an MN from Dalhousie University in 2008. As a nurse, Trent has practiced in a variety of clinical and leadership roles. Since 2011, Trent has worked in nursing regulation, drawing on his experiences to provide regulatory guidance and support. Trent has presented on behalf of the former CRNNS at both national and international conferences, and brings with him the knowledge and experience to provide nurses across Nova Scotia the best possible regulatory professional practice advice to guide and support them in their practice. 
Areas of Responsibility: 
Registration and licensure services
LPN, RN , NP licensing exams
Program approval of all entry level nursing programs, nurse practitioner programs and nursing re-entry programs