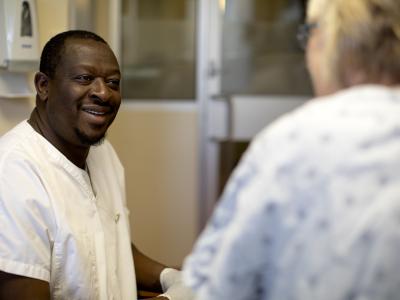 November 14, 2023
On November 9, 2023, the Nova Scotia Government passed the Regulated Health Professions Act, which establishes a common and consistent regulatory framework that will apply to all health professions in Nova Scotia. The modernized legislation is in keeping with the flexible structure and language of the Nursing Act, which has allowed NSCN to be responsive to the changing health environment.
Effective immediately, all regulators will be subject to new Ministerial authority that enables government intervention if regulators are not regulating in the public interest. As a regulator that always operates with Nova Scotians at the heart of what we do, NSCN does not anticipate this new authority to impact or change our current operations.    
The legislation is structured to enable the development of profession-specific regulations before an existing regulator is brought under the full framework of the Act. While the time for migration to the new Act has yet to be determined, we do not anticipate that NSCN will be impacted in the near future. We will, of course, continue to monitor the situation and keep stakeholders informed of key developments.
With over 100 years of experience in self-regulation in the public interest, NSCN values this unique opportunity to reset the framework for the health profession regulation in Nova Scotia for the benefit of the public and we look forward to collaborating with Government regarding the timing of the transition for NSCN and the development of these nursing-specific regulations.