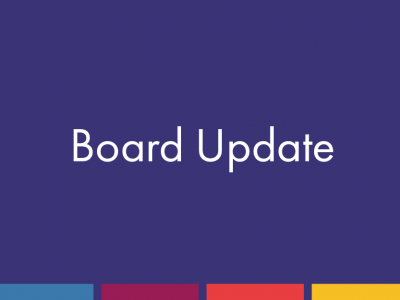 May 11, 2023
On June 1, 2023, the NSCN Board will welcome our new Board Chair, Parteek (Gunny) Brar, RN and Vice-Chair, Krista Smith, RN. They will serve for a two-year term in these roles. To learn more, read a summary of the election process and Parteek and Krista's biographies below.
NSCN would also like to acknowledge our outgoing Board Chair, Jason Reeves, whose term will end on May 31, 2023. A previous Board member of the College of Licensed Practical Nurses of Nova Scotia, Jason played a pinnacle role in creating one nursing regulator in Nova Scotia and has been a driving force behind the NSCN Board's governance role since that time. On behalf of the NSCN Board and staff, we want to extend our sincerest appreciation for Jason's leadership and commitment and for the difference he has made in the lives of Nova Scotians.  
Chair and Vice-Chair Election Process
The NSCN Nominating Committee reached out to eligible Board members in December 2022 seeking interest in serving as Chair or Vice-Chair of the Board beginning on June 1, 2023. Interested Board members were given the opportunity to apply and in January 2023, the Nominating Committee reviewed the applications and prepared recommendations for the NSCN Board. In February 2023, the NSCN Board voted on the proposed slate and approved the recommendation for Parteek and Krista to serve as the next Chair and Vice-Chair, respectively.
Parteek (Gunny) Brar, RN, Incoming Chair
Parteek Brar is an RN working for Nova Scotia Health at the Cape Breton Regional Hospital Emergency Department in Sydney. New to the profession, Parteek brings a fresh and diverse perspective to the NSCN Board, along with his significant governance experience. Parteek has held leadership roles as the President of the Cape Breton University Students' Union and was a member of the Senate and the Board of Governors at Cape Breton University. In these roles, Parteek demonstrated his skill and capacity to foster collaborative relationships with each organization's respective community of stakeholders. Skilled at implementing successful strategies that mentor and coach new board members, Parteek also supports and prioritizes the creation of diverse, inclusive and equitable environments as a nurse and as a board member.
Krista Smith, RN, Incoming Vice-Chair
Krista Smith, an RN, is the Director of Integrated Health – Eastern Zone Critical Care and Respiratory and Acute Medicine for Nova Scotia Health at the Cape Breton Regional Hospital. Krista comes to the Board with a range of experience working with health organizations, including the Cape Breton Down Syndrome Society, Canadian Association of Nephrology Nurses and Technologists, Canadian College of Health Leaders and more. In these roles, Krista has demonstrated her strong leadership and communication skills and collaborated with others to positively impact change and progress. Krista seeks opportunities for professional and personal growth and believes evaluation is an important part of work. She works continuously to challenge her self-awareness to bring her best self to the nursing profession and patients.
Learn more about the NSCN Board here.