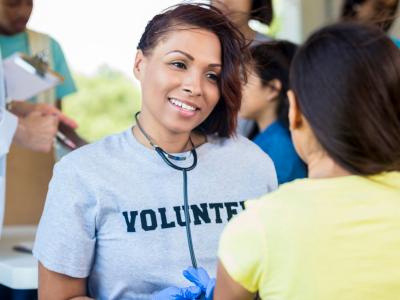 November 22, 2022
The Nova Scotia College of Nursing (NSCN) is looking for subject matter expert volunteers to participate in development activities for the 2023 Canadian Nurse Practitioner Registration Exam (CNPE). 
Sessions will occur in January, February and March of 2023. All sessions will be held in Ottawa, but can be attended remotely if participants prefer.
Exam Committee January 30- February 1

Item Writing Session February 13-25, with 2-hour orientation February 2, 14:00-16:00 AST

Item Revision March 13-15
In order to volunteer, you must:
Be currently registered and licensed as a nurse practitioner with NSCN

Be a direct care provider or an educator in the Nurse Practitioner Program
If you are interested in this volunteer opportunity, please contact Trent MacIsaac, Director, Registration and Education Approval at Trent.MacIsaac@nscn.ca by Friday, December 2, 2022.
Volunteering is an important part of our culture with benefits to both the recipients of services and the volunteers themselves by building trust, solidarity and a sense of community among those involved. Learn more about volunteerism through NSCN's practice support tool here.