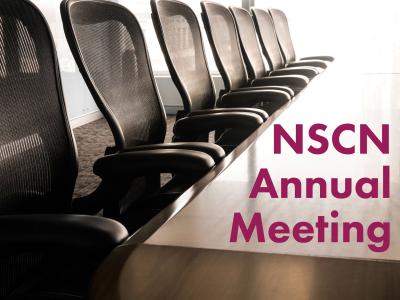 January 10, 2022
We are preparing for our third Annual Meeting as NSCN and you're going to be invited! Please keep the following date in mind and stay tuned for information about how you can be involved.
    Date: Thursday, May 19th, 2022
    Time and location: Online event to be held at 1:00 p.m. Stay tuned for details to join.
Can I submit a resolution? 
Please note: The call for resolutions closed on February 18, 2022. 
Are there tools I can review to help me submit a resolution?
For guidance on submitting a resolution, please view our sample resolution submission. For additional information, please read our Q&A resource or watch our step-by-step video. 
How can I learn more?
Stay tuned to our website, newsletters, Facebook and Twitter!