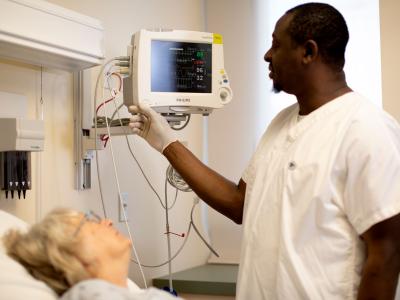 May 9, 2022
Did you know May 9-15 is National Nursing Week?
National Nursing Week recognizes nurses everywhere and celebrates their dedication and commitment to their patients and the profession. The theme this year is #WeAnswerTheCall and was developed by the Canadian Nurses Association to showcase the many roles that nurses play in a patient's health care journey. The pandemic brought to light the courage and commitment that nurses work under every day and showed the important role that nurses play in the community
On behalf of the Board and staff of NSCN, we would like to wish a special Happy National Nursing Week to all nurses across Nova Scotia.