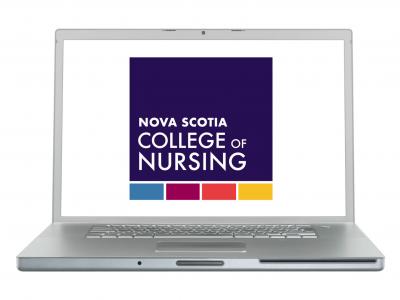 August 12, 2022
As Nova Scotia's nursing regulator, the Nova Scotia College of Nursing (NSCN) role is to ensure that all nurses providing nursing services for Nova Scotians are qualified to do so. The public depends on NSCN to ensure that we only grant licences to those who demonstrate they have the knowledge, skill and competence required to safely and ethically practice as a nurse. NSCN does this by establishing registration requirements all applicants must meet.
NSCN continues to comprehensively review all registration and licensing processes to ensure they are relevant, flexible and positively contribute to the supply of nurses while simultaneously meeting NSCN's legislated mandate to protect the public. 
Changes NSCN Has Made So Far
NSCN has made changes in the five key areas that positively contribute to the number of nurses:
More ways to meet the English Language proficiency registration requirement 
Earlier Access to the Registration Exam 
Earlier Entry to Practice 
Earlier Return to Practice
Policy and Process Changes
Changes include:
Adding more options for applicants to meet the English language proficiency registration requirements.
Approving internationally educated nurses who have met most of the registration requirements for a conditional license as well as granting them earlier access to the national registration exam. A conditional licence allows the nurse to practice with within specific parameters while simultaneously working towards fulfilling their outstanding registration requirements.
Enabling internationally and domestically educated nurses meeting some, but not all the required number of practice hours to return to practice with specific conditions and restrictions on their license. The condition(s) may require the nurse: to develop a return-to-practice plan with their employer that includes at least 120 hours of 1:1 mentorship: develop a learning plan; meet with an NSCN practice consultant and provide NSCN with progress updates.  
Streamlining and reducing the documentation required of internationally educated nurses 
Conducting a detailed assessment of the unique circumstances of each individual applicant because there is no 'one size fits all' solution.    
Quick Facts
NSCN has registered more international applicants in the first eight months of 2022 than we did in 2019, 2020 and 2021!
As of July 31, 2022, NSCN registered and licensed 212 international applicants as an RN or LPN. For nearly half of these nurses, this was their first time being licensed in Canada. 
Currently, NSCN has 185 IEN applicants in its registration and licensing process.
Registering applicants faster does not mean cutting corners. NSCN requires all applicants to meet the same registration requirements to demonstrate they are qualified to practice. 
NSCN is actively collaborating with key partners, including government towards solutions to positively impact the supply of qualified nurses in Nova Scotia.