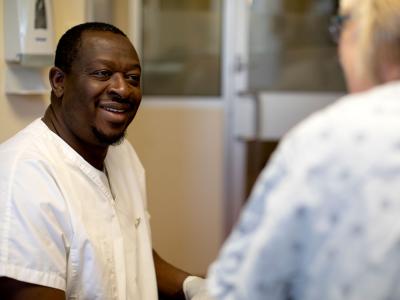 December 31, 2021
All Emergency Conditional Licenses (ECLs) set to expire on December 31, 2021, have been extended to April 30, 2022, at the request of the Department of Health and Wellness. NSCN has reopened its rapid re-licensing process and some individuals may qualify for an ECL to enable them to temporarily return to practice to assist in the provincial vaccination plan. To qualify for an ECL, you must have been:
Registered and licensed with NSCN (or one of its legacy Colleges) and have had active practice within the last 10 years.

Resigned or retired from the nursing profession in good standing (no conduct or discipline history with NSCN or the legacy Colleges).

Provide confirmation of a job offer working in a COVID-19 support position.
If you feel you qualify and are interested in obtaining an ECL, please send your name and registration number to registration@nscn.ca. You can find your registration number here (Simply enter your first and last name and hit submit).

If eligible for an ECL, you will receive an email with a link to a very short online application. Applications are processed as quickly as possible and you will be notified by email when it is complete. ECLs are valid for 4-months from the date of activation, restrict your practice to a COVID-19 support role and are at no cost. More information on ECLs can be found here.
 
COVID-19 support positions are being coordinated through Nova Scotia Health. Click here to find out more information on available positions.