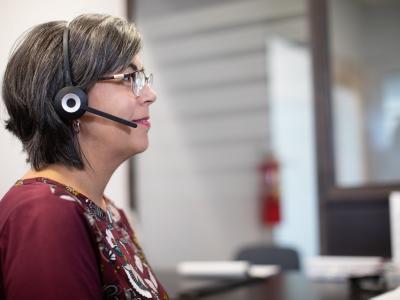 March 17, 2020
FOR IMMEDIATE PUBLIC RELEASE
(Halifax, N.S.): The Nova Scotia College of Nursing (NSCN) is prepared to support the potential increase in health system needs during the coronavirus (COVID-19) outbreak in Nova Scotia.

With a mandate of public safety, NSCN has developed a rapid online licensing process to permit qualified registrants, such as retired nurses, to temporarily return to practice in Nova Scotia and assist in the COVID-19 outbreak. NSCN also has a process to enable nurses who are registered and licensed in other Canadian provinces to temporarily practise in Nova Scotia.

"In most cases, retired nurses and nurses working outside the province are safe and qualified to provide nursing services and we are doing our part to ensure they are able to enter the workforce as quickly as possible during this time of need," says NSCN CEO Sue Smith.

Nurses who wish to return temporarily to practice, such as retired nurses, are eligible for the rapid online licensing process once they meet four requirements and submit an online form: (a) has worked as a nurse in Nova Scotia (b) in the last 5 years (c) has no restrictions on their previous licence (d) is able to safely practise nursing. They will be eligible to work for up to 4 months, or longer if required, and NSCN is not charging a fee to process their application.

"We are working closely with government agencies, employers and others to support nurses returning to practice," says Smith. "Employers should consider each nurse's individual knowledge, skills and judgement and where best they can serve the public."

NSCN continues to deliver all of its services and remains running at full capacity through phone and virtual technology. For more information, visit the NSCN website.
                                                           -30-